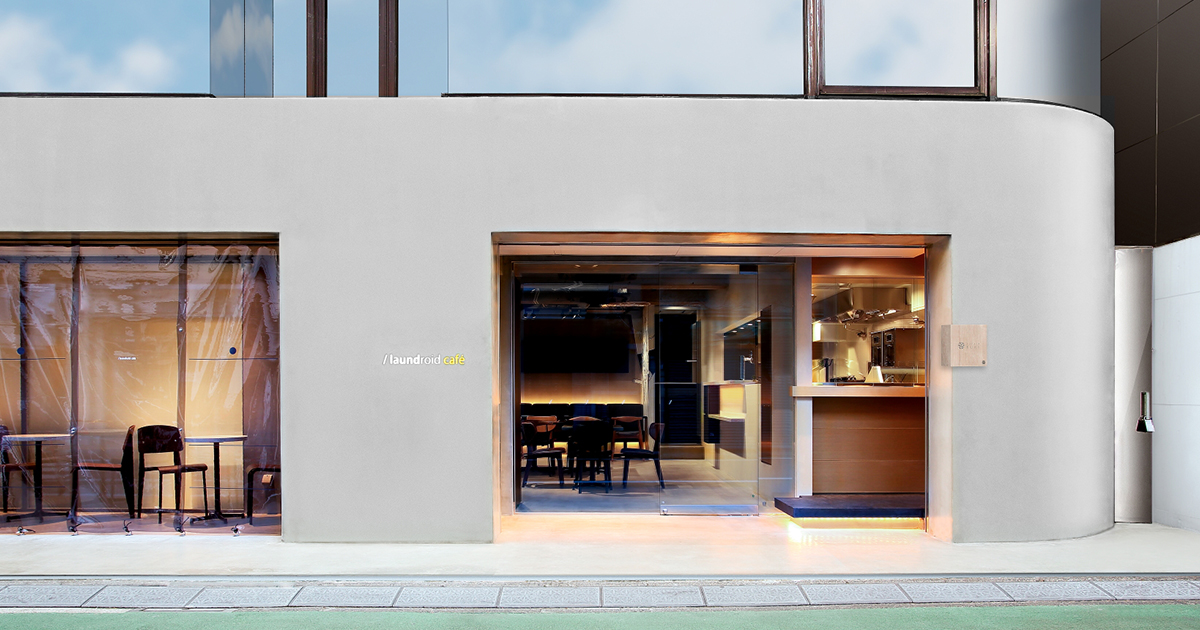 /laundroid café
Client: seven dreamers laboratories inc.
Release: March 01, 2017
"/laundroid cafe", a complex featuring a showroom and a cafe restaurant, that has the concept of "a place where dreams, technology, and friends meet". Inside of the shop, the Laundroid teaser model is setup for it to be made more accessible. In the private showroom that requires pre-registration, you can experience life with a laundroid through a concept movie while enjoying a meal. Rhizomatiks Design and OSSA MONDO A&D participated in the creative art direction and movie performance.
Credit
laundroid room
Producer : Yasuaki Matsui (WOW Inc.)
Visual Director : Tsutomu Miyajima (WOW Inc.)
Visual Designer : Hiroshi Takagishi (WOW Inc.)
Visual program : You Tanaka (Rhizomatiks)
Creative direction/Planning : Keitaro Shimizu (Rhizomatiks)

Space design
Art Direction : Keita Osada (OSSA MONDO A&D)
Design/Construction : STUDIO DIG. + TRAIL HEADS + TSUMIKI
Graffiti : Yohei Nakaya (Addict Inc.)
Photo/Film : Keita Shinya (ROLLUPstudio / blinc.tokyo), Masafumi Kashi (blinc.tokyo)

web
Frontend engineer: Kentaro Mito (armsnox)
Backend engineer : Tatsuya Takemasa (Rhizomatiks)
Design : Kaori Fujii (Rhizomatiks)
Creative direction/Product design : Keitaro Shimizu (Rhizomatiks)