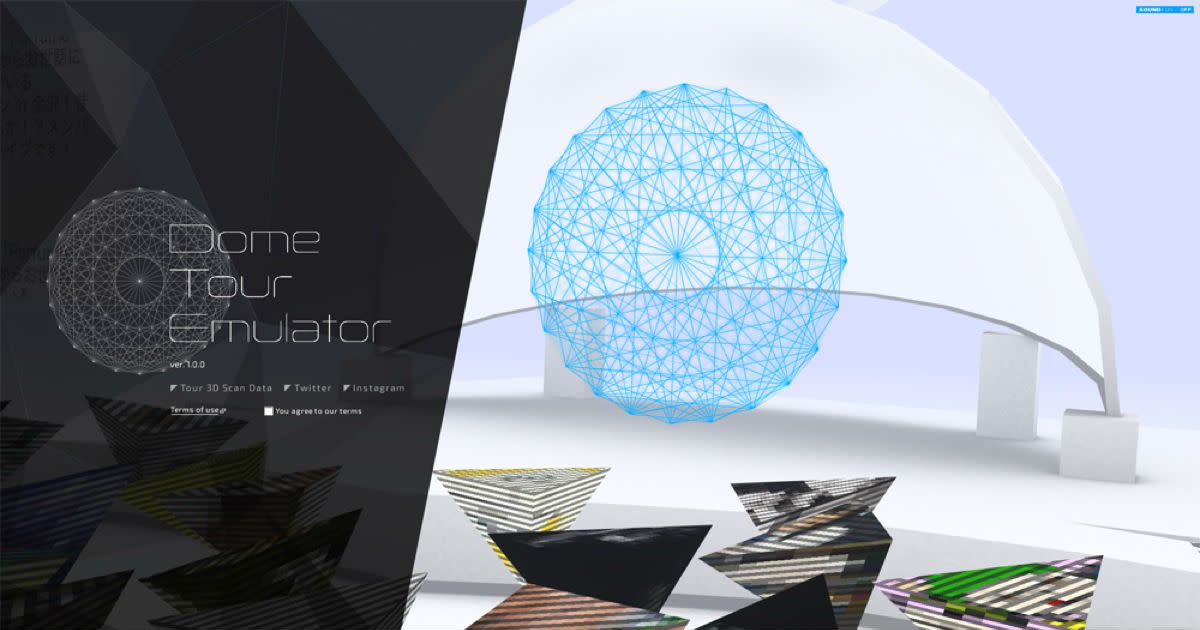 Perfume DOME TOUR EMULATER
User participation driven content created in conjunction with Perfume's Dome Tour. The system was built on Perfume's global site to commemorate their "Perfume 4th Tour in DOME 'LEVEL 3'" live concert footage.。
The novelty of the production – which entailed photographing concertgoers with 3D scanners set-up in booths outside the stadium, and streaming the images into the venue during the performance of the song "Sleeping Beauty"— made waves. The emulator also allows users to subsequently search for their own 3D scanned data based on the date and time of they were scanned. In addition to allowing fans the opportunity to go back later and revisit the performance in the form of 3D data, the emulator brought the performance directly to an even larger audience who could not attend the performance in person, yet were easily able to enjoy the experience vicariously through the scans that made their way to Twitter, Instagram, and the wider web.
Credit
Art Director/Designer : Hiroyasu Kimura
Programmer/Designer : Satoshi Horii
*Only the credits for Rhizomatiks Design are listed.