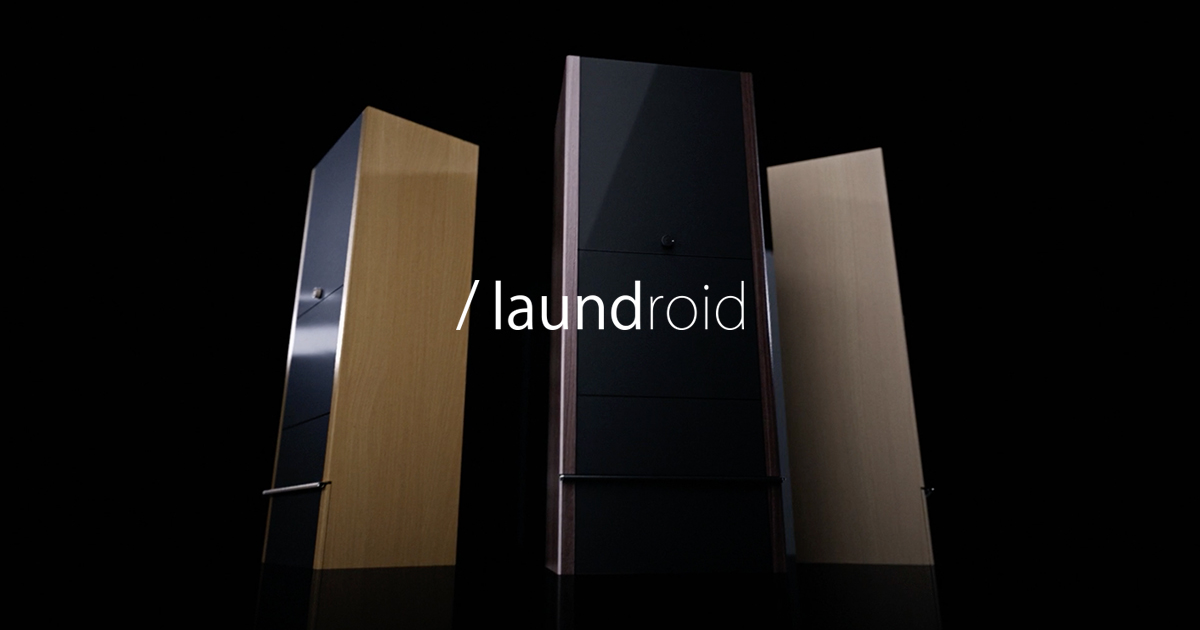 laundroid by seven dreamers
Client: seven dreamers laboratories inc.
Release: May 01, 2015
Give the next freedom, to the precious someone. A new concept that creates new relationships between people and clothing, /laundroid. Rhizomatiks provided total support from branding creative direciton, product design, application design, and event production to film production and direction.
Credit
Creative direction/Product design: Keitaro Shimizu (Rhizomatiks)
Art Direction : Keita Osada (OSSA MONDO A&D)
Web
Web Art Direction :Hiroyasu Kimura (Rhizomatiks)
Copywriter : Yoshiyuki Takeda : POOL inc.
Frontend engineer: Kentaro Mito (armsnox)
Backend engineer : Tatsuya Takemasa (Rhizomatiks)
Design : Kaori Fujii (Rhizomatiks)
Unveil film
Producer : Yasuaki Matsui (WOW Inc.)
Visual Director : Tsutomu Miyajima (WOW Inc.)
Visual Designer : Hiroshi Takagishi (WOW Inc.)
Sound : Tomohiro Nagasaki (WOW Inc.)
Interview film
Art Direction : Keita Osada (OSSA MONDO A&D)
Dlr + camera : Keita Shinya + Masafumi Kashi (blinc.tokyo)
Event
MC : Miho Hira
Space design : Shinya Akahane
Construction : NAKATEN
Event produce : Lounge inc + Rise
Stage Director : Eiji Sato
Lighting : Michinari Marui
Photographer/Videographer : Keita Shinya + Masafumi Kashi (blinc.tokyo)
Videographer : Muryo Honma (Rhizomatiks)
Product
Sound interface design : Setsuya Kurotaki (Rhizomatiks)
Sound engineer : Shintaro Kamijyo (Rhizomatiks)
Smartphone App
Art Direction + Design : Keita Osada (OSSA MONDO A&D)
Technical Direction + Wireframe design: Daisuke Nakahama (Rhizomatiks)