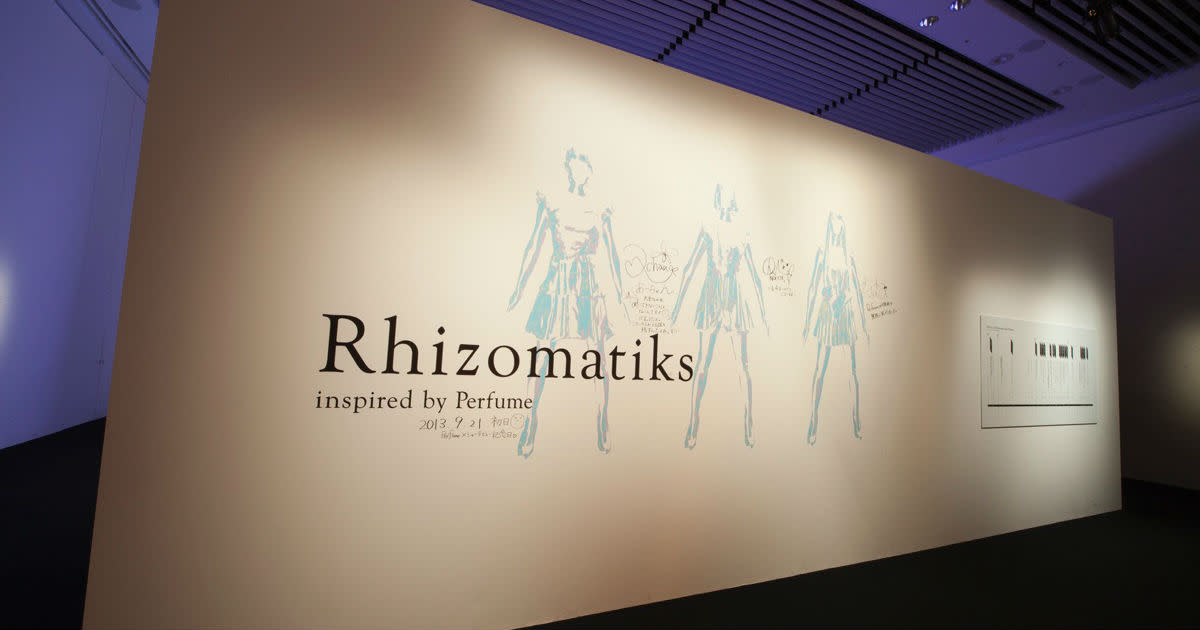 ICC Rhizomatiks inspired by Perfume
Client: NTT InterCommunication Center
Release: July 01, 2013
First exhibition focusing on the cutting-edge media technology productions Rhizomatiks has created for Perfume. The exhibition hall displayed the LED-embedded costumes that Perfume wore in their "Spring of Life" music video and 63rd NHK Utagassen TV appearance, as well as the pure white costumes revealed at their Cannes Lions International Festival of Creativity performance. Perfume's songs "Spring of Life" and "Spending all my time extended mix" play in the background of each respective exhibition space as the clothing lights up in tandem with projection mapping that immerse visitors in the same experience as the original performances.
Credit
hizomatiks
Daito Manabe, Motoi Ishibashi, Keisuke Arikuni, Takuto Katayama, Sumito Kamoi, Hiroyasu Kimura, Ichiro Kojima, Seiichi Saito, Yoichi Sakamoto, Megumi Shima, Keitaro Shimizu, Tatsuya Takemasa, Hidenori Chiba, Yusuke Noborimoto, Daisuke Nakahama, Satoru Higa, Ikumi Hirata, Hiroyuki Hori, Satoshi Horii, Muryo Honma, Tatsuya Motogi, Mioko Morikawa, Tomoaki Yanagisawa
Cooperation from:
Supervision: MIKIKO(elevenplay)
Styling: Shinichi Miter, Toshio Takeda
3D Scanning/Printing: Ks Design Lab
Holographic Video: Studio TED | Spin Inc.
Video: P.I.C.S.