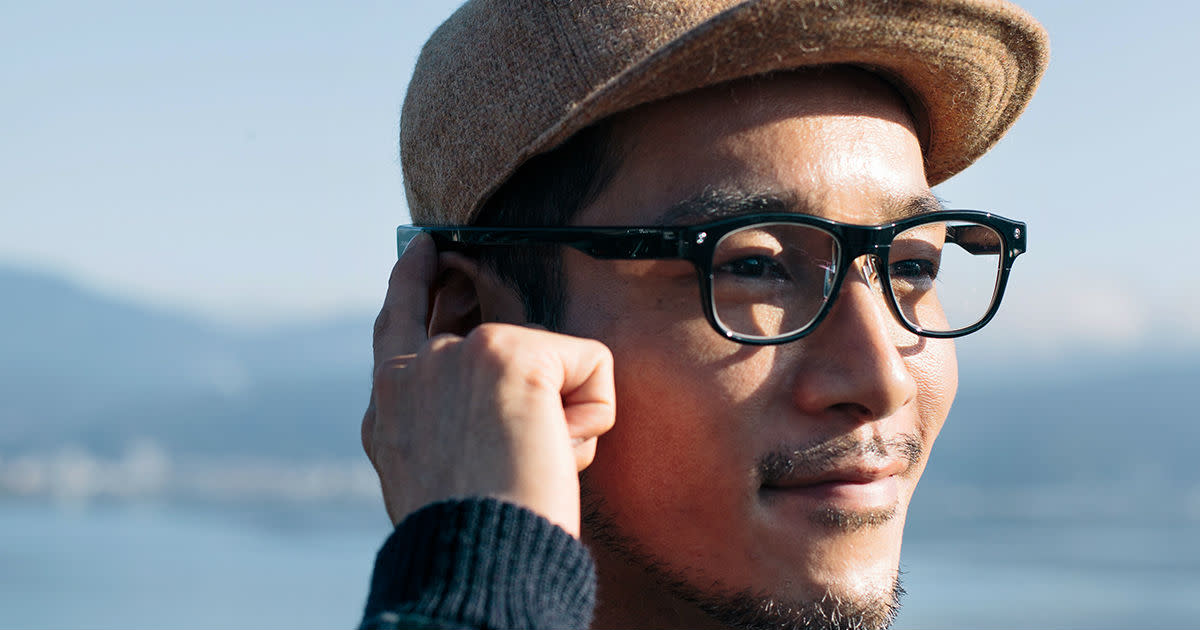 JINS MEME
Client: JINS
Release: October 01, 2015
JINS MEME is a wearable device in glasses form that link up with software developed by JINS to externalize the user's mood and inner state. Electrooculography, accelerometer, and gyroscope sensors are built into the frame, and the device is able to send this data to a smart phone.
Rhizomatiks was tasked with creating an interface for the user to interact with their device, and developed the design for JINS MEME. In addition to designing the JINS MEME RUN, JINS MEME DRIVE, and JINS MEME TAIKAN apps, Rhizomatiks Design also produced/directed the associated website, video, event, and advertisement content.
The JINS MEME app seeks to heighten the wearer's self-awareness, and can calculate the wearer's physical age and also mental age. As a daily companion, the device performs real-time monitoring of your emotional and physical balance, which is then converts to an easy to understand age value. By recording this value as a daily lifelog, the device assists the user in leading a healthier and more imaginative life.
In addition, the JINS MEME DRIVE model detects when a driver might be drowsy behind the wheel. JINS MEME RUN monitors running form, and provides data to make your jogs more efficient. JINS MEME TAIKAN provides insight on the quality of your workouts, and whether you are training your core properly. In short, JINS MEME is a market leader providing innovative and unique smart phone apps that can be used in a wide variety of situations.
Credit
Client: JINS
Creative Director: Seiichi Saito
Producer: Daisuke Nakahama
Technical Director (SDK, App) : Hiroyuki Hori
Copy Director: Ayahiko Sato
Engineer (JINS MEME App) : Sumito Kamoi, Tatsuya Takemasa
Designer (Web site) : Takuya Abe
※ Only the credits for Rhizomatiks Design are listed.